FF-100HM「FogFINE」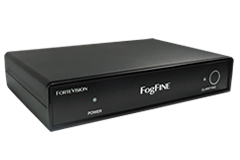 FF-100HM has our original image clarifying technology.
It is an image clarifying unit compatible with digital signals that is effective for improving moving images that are blurred due to factors such as fog, mist, smoke etc.
Easy installation with compact design.

Main features
Main features
Clarifying algorithm specialized for improving fog, moya, smoke, water vapor, dust.
Automatically compatible with various resolutions (Full HD, HD, SD etc).
Audio signal (Linear PCM 2 ch. 24 bit / 48 kHz) compatible.
Remote control enables clarifying ON / OFF remote control.
Easy installation with compact design.
Connection example
※It can be installed in front of monitor equipment.

Main Specifications
Item
FF-100HM
I/O video standard
Equivalent to HDMI 1.4b
I/O signal format
FullHD(1920×1080 60(59.94)p/50p/60(59.94)i/50i)
HD(1280×720 60(59.94)p/50p)
WXGA+(1440×900 60p)
SXGA(1280×1024 60p), Quad-VGA(1280×960 60p)
XGA(1024×768 60p), SVGA(800×600 60p)
SD(720×480 60(59.94)p)
VGA(640×480 60(59.94)p)
I/O signal terminal
HDMI connector (with lock screw hole (M3))
Function
Audio signal
Linear PCM 2ch. 24bit / 48KHz
CEC
Unsupported
HDCP
Unsupported
ARC
Unsupported
Pass through
None
Image clarification
Switchable ON / OFF by switch (remote control priority)
Remote control
Image clarifying ON / OFF switching remote terminal (insulating)
Power-supply voltage
AC100~240V±10% 50/60Hz (Included AC adapter)
Power consumption
10W
Environmental condition
Temperature: 0 ° C to 40 ° C Humidity: 20% to 80% (without condensation)
Mass
700g (Excluding the AC adapter)
External dimensions
214mm(W) x 143mm(D) x 44mm(H)
*Product specifications are subject to change without notice.
Clarification sample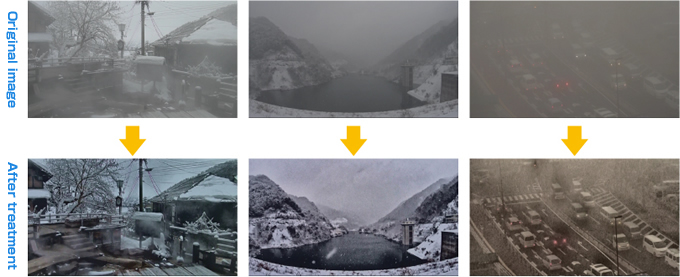 Data download *Japanese document