ForteVision image clarifying
Improve the contrast of images with low visibility photographed under non-ideal environmental conditions such as low illumination, backlight, fog, etc. in real time without impairing video quality. Even if the environmental conditions fluctuate, it is not necessary to change the setting of the parameters.
Processing sample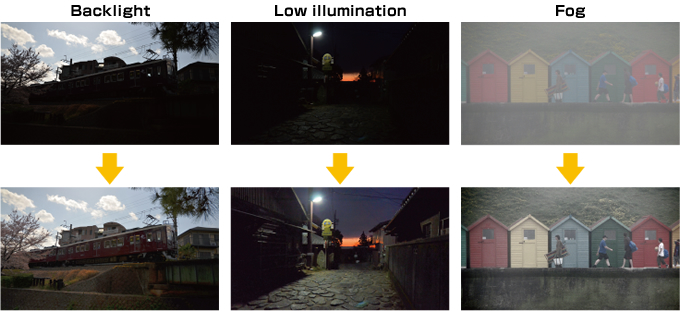 FogFINE image clarifying
"Improve the contrast of images with low visibility in real time" is the same as the above ForteVision algorithm, and this is a new algorithm that shows particular effect in improving images such as fog mist, smoke, water vapor, dust.
Processing sample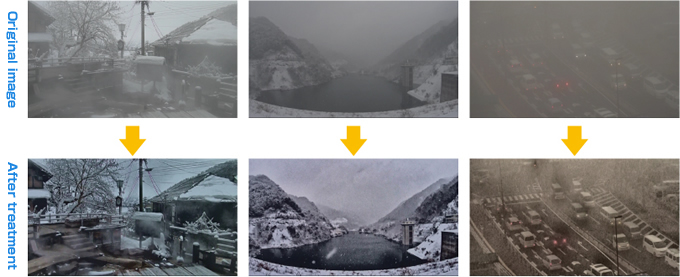 Gaussian noise elimination
The outline and edge information of the object in the image is preserved maximally, and the occurrence of blurring and spread is suppressed.
ForteFocus Focus Improvement
It is technology to improve that focusing of images shot under environments where camera autofocus does not function sufficiently, such as low illumination and fog, blurring that occurs when a work flowing on a production line is photographed with a fixed focus camera, in real time, into a sharp image.
Processing sample