FV-2000NT FV-2000PL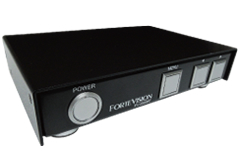 FV-2000NT FV-2000PL is an image clarifying unit for analog signals that enhances visibility of objects by clarifying low contrast moving images by our original technology "ForteVision".
It corresponds also to the input image which was divided into 4 by a switcher etc.

Main features
Main features
Automatic adaptation to various external light conditions such as low illumination, backlight, fog and blurred.
Built-in noise filter for reducing noise in low-brightness area.
It corresponds also to the input image divided into 4 by switcher etc.
Original image output function when power is off. Remote control function can give serial communication (RS-232C)
Connection example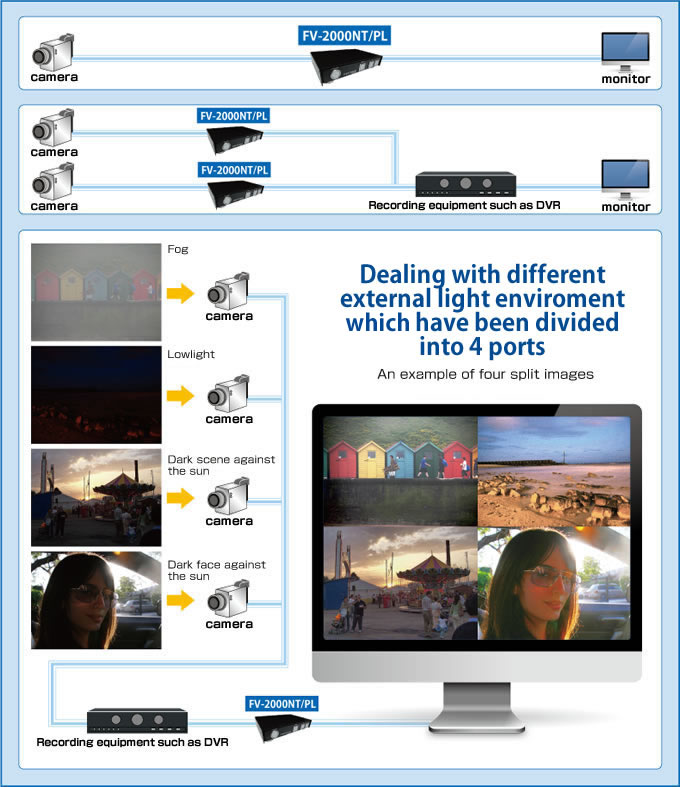 Main Specifications
Item
FV-2000NT
FV-2000PL
I / O video standard
NTSC system
PAL system
I / O signal format
Analog composite
I / O signal terminal
BNC connector
Pass-through function
When the power is off, input is pass-through output
Remote control
Serial communication (RS-232C)
Power-supply voltage
DC 12 V (AC adapter included)
Power consumption
3W
Environmental condition
Temperature: 0 ° C to 50 ° C Humidity: 20% to 80% (non condensing)
Mass
1.3 kg (excluding AC adapter)
External dimensions
214mm(W) x 143mm(D) x 40mm(H)
*Product specifications are subject to change without notice.
Data download *Japanese document